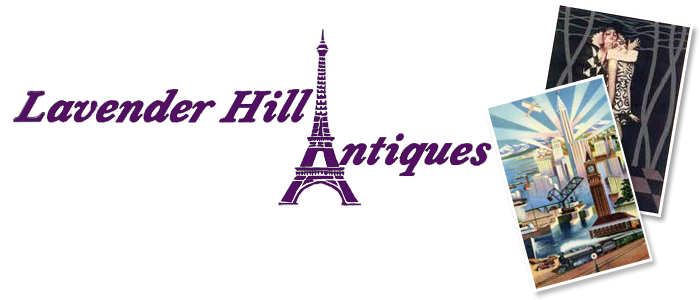 View All
Total : 38 Page : Previous1234
This beautiful, ladies calling card case is made of a deep, rich coloured tortoise shell, dating to the late 1800/early 1900's it is exceptionally well crafted with individual pieces perfectly set with pewter insers. The clasp and hinge pins are in good order, opening to reveal a nice clean interior. The only thing worthy of note is a tiny surface scuff (see supersized pic) which neither detracts nor threatens integrity in any way - this is a quality piece. Please call or email for further pictures or information on this special piece.
ID Code as144a040
3" inch (7.6cm) wide 4.1/8" inch (10.4cm) long
Price £135.00
Price Includes UK Special Delivery & Insurance
Large, spherical/globe shaped Perfume / Scent Bottle with decorative solid silver top and glass stopper. Absolutely stunning this beautiful globe shaped, quality perfume scent bottle has an elaborately decorated top with nice clear hallmarks for Birmingham 1998. Whilst it is a late 20th Century piece, it is styled on the classic Victorian period pieces and displays exceedingly well. In immaculate condition, the spherical bowl is made of exquisitely fluted glass. This is a pretty piece of the highest quality, with an excellent weight.
ID Code as144a008
5.1/4" inch tall
Price £199.00
Price Includes UK Postage and Insurance
Page :
Previous
1
2
3
4
Lavender Hill Antiques, 2018
Northwich, Cheshire, United Kingdom. Call 07540 726043

Lavender Hill Antiques, North west antique dealers. Antique Furniture, Vintage Vanity, Powder Compacts, Perfume Bottles, Vintage Jewellery, Silver, Collectables.