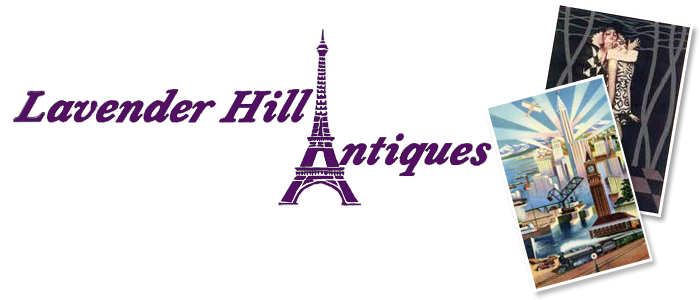 Pair Victorian Mahogany Corner Cabinet Cupboards
Description
This matching pair of beautiful deep mahogany corner cupboard units are in excellent antique condition. Victorian period piece, nice to find two together. Perfectly sized for a small period room. Each has two oblong deep bevelled mirrors to the door, with brass hinges and handles, 3 finials and a gorgeous Art Nouveau decorative panel with spindles to the base, the whole ensemble is very appealing. FREE UK DELIVERY Please do not hesitate to email or call for more information or photographs.
Dimensions
Height 27" inch (c. 68.5 cm) Width 15" inch (c. 38 cm) Triangular b
Date
Victorian
Condition
Excellent - See Photographs
Price
£

295.00

FREE UK DELIVERY - Overseas enquiries welcome.
ID Code
as144a076
Enquire about this item
Lavender Hill Antiques, 2020
Northwich, Cheshire, United Kingdom. Call 07540 726043

Lavender Hill Antiques, North west antique dealers. Antique Furniture, Vintage Vanity, Powder Compacts, Perfume Bottles, Vintage Jewellery, Silver, Collectables.