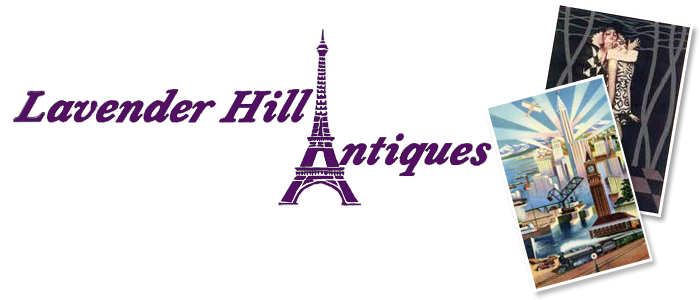 Art Deco Carved Bakelite Bangle
Description
Fabulous, this substantial reverse carved deep clear red bakelite bangle is a real treat! - C.1940 it is in gorgeous condition - 100% guaranteed Bakelite (tested). This is a fine collectable piece in superb order that will delight collectors the world over.
Dimensions
24mm depth 63mm internal diameter
Date
c.1940
Condition
Excellent
Price
£

495.00

FREE DELIVERY
ID Code
as144a123
Enquire about this item
Lavender Hill Antiques, 2020
Northwich, Cheshire, United Kingdom. Call 07540 726043

Lavender Hill Antiques, North west antique dealers. Antique Furniture, Vintage Vanity, Powder Compacts, Perfume Bottles, Vintage Jewellery, Silver, Collectables.