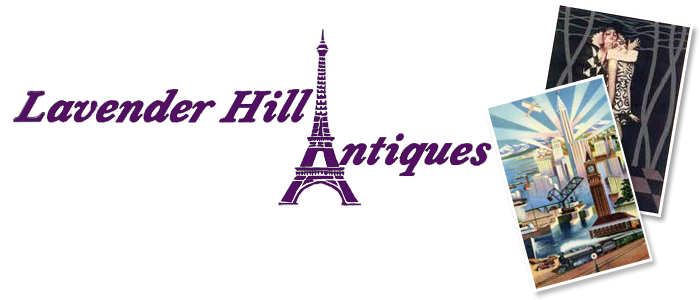 19 Century Oriental Ivory Cheroot Holder
Description
This is a most unusual piece - a very old (19th C) cheroot holder in ivory, exquisitely carved to form a spiny claw holding the tip - Measuring c. 4.5" inch long, it has signs of age as would be expected, but is overall very good order. Please do not hesitate to contact me should you require further pictures.
Dimensions
4.5" inch long
Date
c.1890
Condition
Good Antique
Price
£

145.00

Free UK Posting
ID Code
as144a238
Enquire about this item
Lavender Hill Antiques, 2019
Northwich, Cheshire, United Kingdom. Call 07540 726043

Lavender Hill Antiques, North west antique dealers. Antique Furniture, Vintage Vanity, Powder Compacts, Perfume Bottles, Vintage Jewellery, Silver, Collectables.