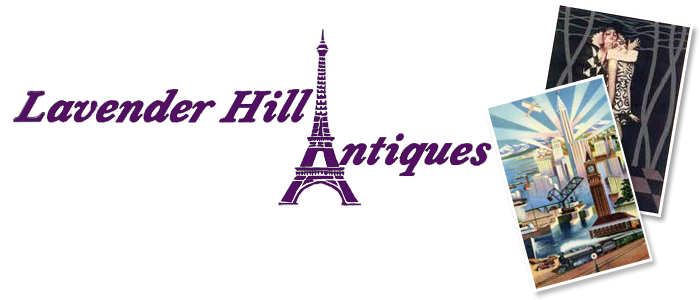 Rare Victorian Russell & Erwin Brass Desk Bell
Description
Superb! - in a fantastic antique condition, this is an original Russell & Erwin, of New Britain Connecticut - in stunning order, it is brass dome over cast base - the ring is incredible - measuring c5" inch diameter to the base - appropriately marked with patent references (1893 I believe) - This is a heavy period piece in superb condition sure to delight!. The dome leans slightly to one side, does not effect ringing, or integrity, but I mention for accuaracy.
Dimensions
5" inch diameter
Date
1895
Condition
Excellent Antique
Price
£

249.00

Free UK Delivery
ID Code
as144a436
Enquire about this item
Lavender Hill Antiques, 2019
Northwich, Cheshire, United Kingdom. Call 07540 726043

Lavender Hill Antiques, North west antique dealers. Antique Furniture, Vintage Vanity, Powder Compacts, Perfume Bottles, Vintage Jewellery, Silver, Collectables.