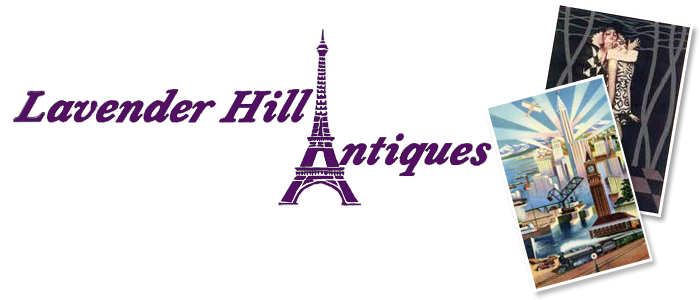 Rare Masonic Lodge Silver Enamel Powder Compact
Description
This is a very rare and special find - this hand mirror with a powder compact to the top is beautiful and in the best of vintage condition - c. 1930's it has a beautiful top which has a beautiful inset masonic symbol encrusted with diamantes - measuring c. 3.1/4" inch long to the end of the handle and small chatelaine chain, it has a diameter of c. 1.3/4" - all clasps and hinges are in good order, opening to reveal a nice clean interior with a small puff. The slightly convex mirror is in excellent order. To the rear it is signed in script "M/C Bon Accord Lodge 4025" (which is based in Manchester, England - EPNS is also stamped - in excellent order and impossible to find these rare pieces this is a wonderful collectable powder compact that will delight the most discerning of buyers.
Dimensions
3.5" inch long x 1.3/4" inch dia
Date
1930s
Condition
Excellent
Price
£

159.00

Free UK Delivery
ID Code
as144a585
Enquire about this item
Lavender Hill Antiques, 2019
Northwich, Cheshire, United Kingdom. Call 07540 726043

Lavender Hill Antiques, North west antique dealers. Antique Furniture, Vintage Vanity, Powder Compacts, Perfume Bottles, Vintage Jewellery, Silver, Collectables.