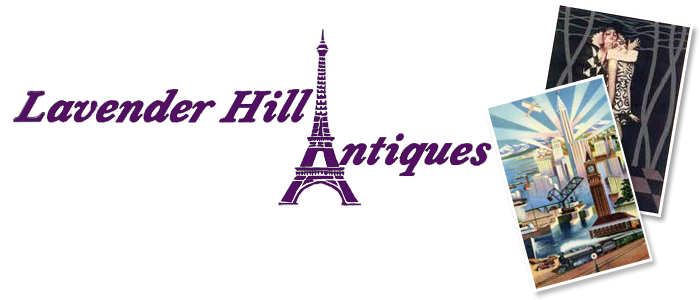 Vintage Art Deco Scotty Dog Ashtray Stand & Trays
Description
Superb - this fun guy will not disappoint! An original 1930/40 ceramic piece he is very cute - standing c. 3.5" inch tall x 4" inch wide - there are also 3 additional ashtrays perfect for sharing!. A gorgeous glaze this is in very nice condition, with the only thing worthy of note is a tiny nibble to the edge of the glaze on one of the trays - does not detract but I mention for accuracy.
Date
1930
Condition
Excellent Vintage
Price
£

39.00

Free UK Delivery
ID Code
as144a820
Enquire about this item
Lavender Hill Antiques, 2019
Northwich, Cheshire, United Kingdom. Call 07540 726043

Lavender Hill Antiques, North west antique dealers. Antique Furniture, Vintage Vanity, Powder Compacts, Perfume Bottles, Vintage Jewellery, Silver, Collectables.