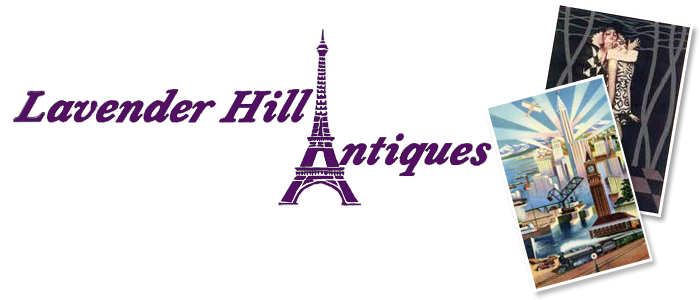 Pair Art Deco Sterling Silver Toast Racks D&F
Description
Iconically Art Deco! this wonderful matching pair of fully hallmarked, solid sterling silver toast racks by Deakin & Francis of Birmingham was assayed in 1935 - a nice weight at 124 g (gross), the geometric shape is fabulous - standing c. 3" inch tall to the top and c. 3.1/4" inch wide it is a perfect size for the breakfast table - beautiful vintage condition they will delight the most discerning of buyers.
Date
1935
Price
£

329.00

Free UK Delivery
ID Code
as144a836
Enquire about this item
Lavender Hill Antiques, 2019
Northwich, Cheshire, United Kingdom. Call 07540 726043

Lavender Hill Antiques, North west antique dealers. Antique Furniture, Vintage Vanity, Powder Compacts, Perfume Bottles, Vintage Jewellery, Silver, Collectables.