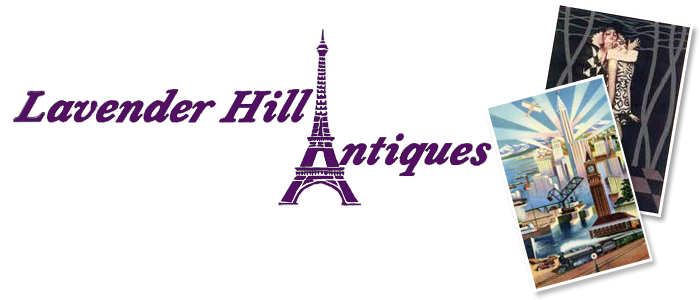 Crinoline Lady Dressing Table Brush Bottle Holder
Description
Beautiful, fine and perfect for the vintage dressing table! - This gorgeous brush or perfume bottle holder in the form of a Crinoline Lady is just so sweet - standing c. 3.3/4" inch tall with a base of c. 4" inch wide she is marked to the base 'Germany' - the colours are exquisite, the glaze is in good order and there are no chips or cracks evident. Dating late 1940's early 1950's has survived in exceptional order - lovely she will certainly not disappoint!.
Date
1940
Condition
Excellent
Price
£

39.00

Free UK Delivery
ID Code
as144a852
Enquire about this item
Lavender Hill Antiques, 2019
Northwich, Cheshire, United Kingdom. Call 07540 726043

Lavender Hill Antiques, North west antique dealers. Antique Furniture, Vintage Vanity, Powder Compacts, Perfume Bottles, Vintage Jewellery, Silver, Collectables.