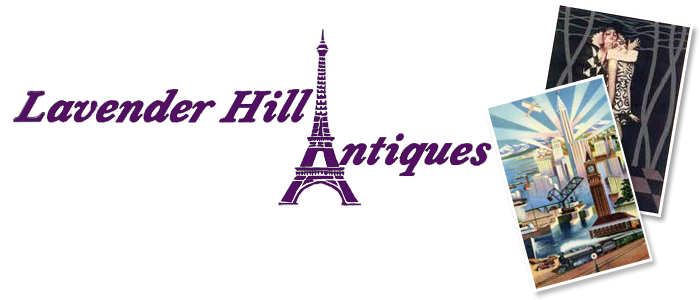 Vintage Stratton Kingfisher Powder Compact
Description
Gorgeous vintage Stratton powder compact, it has just about everything! beautiful enamel finish to the 3" inch top the gorgeous image of kingfishers and a dragonfly - very nice vintage condition, all clasps and hinges are excellent, opening to reveal a nice clean interior, clear mirror, an inner opening lid with the compact in hand logo - c. 1950 it has an original sifter and puff signed with the Stratton compact-in-hand logo, a square black pouchette is also present, whilst the feint smell of powder indicates this little beauty is pre-loved and lightly used, it remains a fine example, pretty and practical - beautiful don't miss this one!.
Dimensions
3"
Date
1950
Condition
Great Vintage
Price
£

49.00

Free UK Delivery
ID Code
as144a917
Enquire about this item
Lavender Hill Antiques, 2019
Northwich, Cheshire, United Kingdom. Call 07540 726043

Lavender Hill Antiques, North west antique dealers. Antique Furniture, Vintage Vanity, Powder Compacts, Perfume Bottles, Vintage Jewellery, Silver, Collectables.