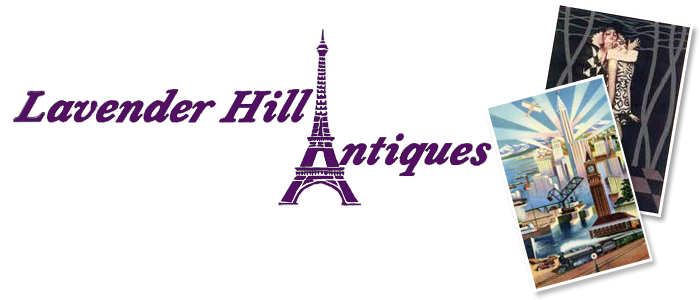 Rare 1940's Microphone Table Lighter KSS
Description
Superb! - This rare KKS Lighter in the form of an adjustable height Microphone is a special find! - Standing c. 5-6" inch tall (can be adjusted from screw). Appears complete, can be tempremental on sparking, but action is clean (may just need a knowledgable service). The central octagonal is made of an early hard polished plastic and is in great order. All in all a wonderful figural novelty lighter from the 1940's. Heavy, sturdy and impressive, this will certainly not disappoint.
Date
1940
Condition
Excellent Vintage
Price
£

269.00

Free UK Delivery
ID Code
as144a930
Enquire about this item
Lavender Hill Antiques, 2019
Northwich, Cheshire, United Kingdom. Call 07540 726043

Lavender Hill Antiques, North west antique dealers. Antique Furniture, Vintage Vanity, Powder Compacts, Perfume Bottles, Vintage Jewellery, Silver, Collectables.